Every organization should have an Attendance Management System for employees. Attendance Management Systems allow you to calculate the hours for which employees work accurately. This is especially beneficial if you have employees working on an hourly basis. You need to be able to calculate the exact wages you owe to your employees. If you have salaried employees, you can always see how often employees are working. Employees can record and document the time both at and away from your business.
Benefits using Attendance Management System:
The benefits of attendance management system include reliable accuracy, increased productivity, cost reduction, and legal compliance.
Reliable Accuracy
Increased productivity
Reduced Cost
Legal Compliance
Types of Attendance Management System:
A number of HR and payroll software solutions come equipped with attendance management capabilities. However, there are a number of different types of available software for attendance management system and each one differs a little from the next.
Sometimes clubbed with an attendance management system is also a leave management system, which, together with an attendance management software, delivers the inputs for the payroll needs of a company.
Biometric Attendances
A biometric attendance system essentially verifies the identity of the employee and captures one's time of entry and exit using his or her fingerprint. Such systems are very popular today and for good reasons. This prevents any chances of buddy punching which leads to time leakages that can affect the productivity of an organization as a whole.
Tracking Breaks
Many organizations or types of organizations feel the need to track the duration of breaks taken by employees. For them, break-time tracking software is just the key. With such software, employees can punch in and punch out multiple times throughout the day.
Cloud-based Attendance
A timekeeping system that offers a web login facility is generally known as an online attendance management software. These functions use cloud technology to ensure that one's attendance data can be accessed and logins and logouts performed from virtually any location with an internet connection.
Tips to choose the best Attendance Management Software:
Simple & Easy-to-Use
Flexible Time Tracking Options from Different Platforms
Contactless Check-in
Real-Time Reporting Feature
Notifications To the Employees
How efficient is TimeTrax Attendance Management System?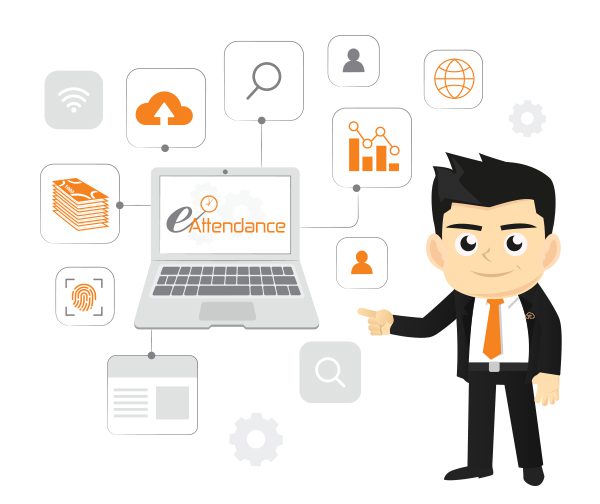 TimeTrax offers some important features:
Tracks employee attendance from any location, any time, even from the convenience of your home.
Overtime, late arrivals & early departure reports.
Shift scheduling & rule based penalties.
Built-in multi-user, multi-branch and multi-location.
A one-window solution, with complete attendance module and integrated hardware.
Multiple shift support & attendance register.
Department wise shift scheduling & department wise daily attendance report.
Late coming & early going detail.
Employee wise attendance trend.
Department wise attendance & absents summary.
How TimeTrax Attendance Management System Works?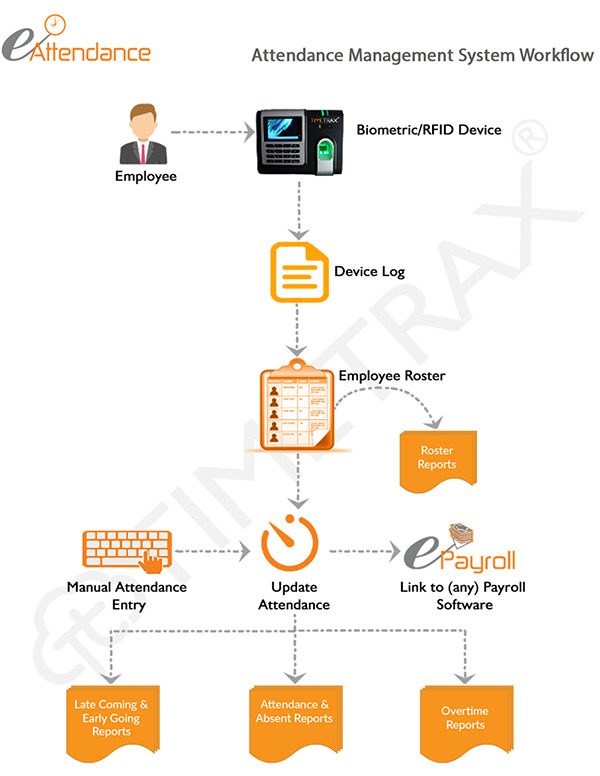 Follow these steps to save time, stay focused and choose the Best Attendance Software that perfectly suits your needs.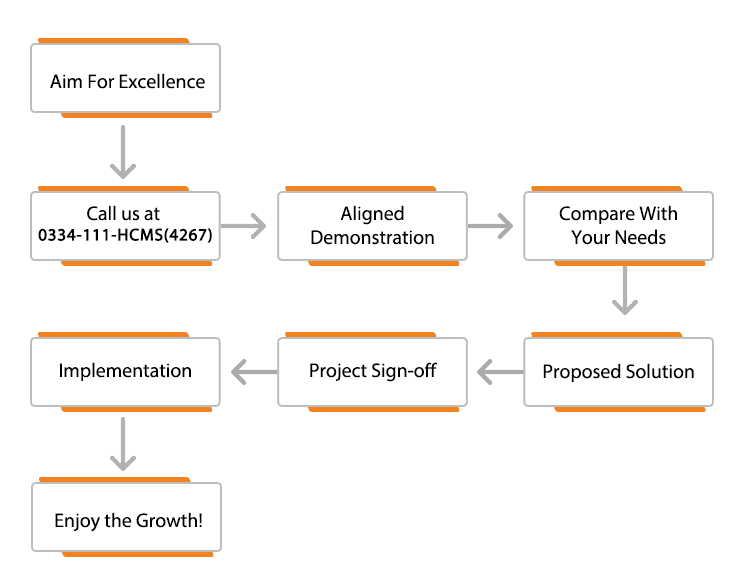 Now sit back, relax and enjoy your progress, with TimeTrax Attendance Software!