Hiring the right talent is one of the biggest challenges for any business manager or owner. Where to begin with the recruitment, how to consolidate the data, manage the interview scheduling, and optimally utilize the information, resulting in the best job recruitment.
Hiring procedures
The decision of whether to use manual or automated recruitment software often rests on which one is the most feasible and effective for your organization.
Manually
A manual recruitment system requires much more time and skills of a recruitment manager's time. It sometimes proves to be quite costly for the organization as well.
Automated software
This is definitely a greater solution. Larger companies often standardize processes and find it faster and more cost-effective to utilize and automate the recruitment process.
The best recruitment software should have the following features:
Job Listings
You should be able to post job listings on various websites (including your own) and on social media – LinkedIn, Twitter, Facebook & etc.
Candidate data
The recruitment software should enable you to accept online resumes to save time and automatically fill in the candidate data.
Specific criteria
It should give you a selection of questionnaire features to eliminate job candidates who are not eligible. You should also be able to quickly and easily find qualified candidates based on your specific criteria, such as the required qualifications and experience.
Analytical dashboard
It should help you to stay organized throughout the recruitment process. You can break down the hiring process with candidate lists, contact management, and scheduling. The software must also have a user-friendly analytical dashboard to collect and measure the data.
Potential job candidates
You should be able to build & maintain a long-term relationship with current & potential job candidates.
How TimeTrax recruitment software help you with the hiring process?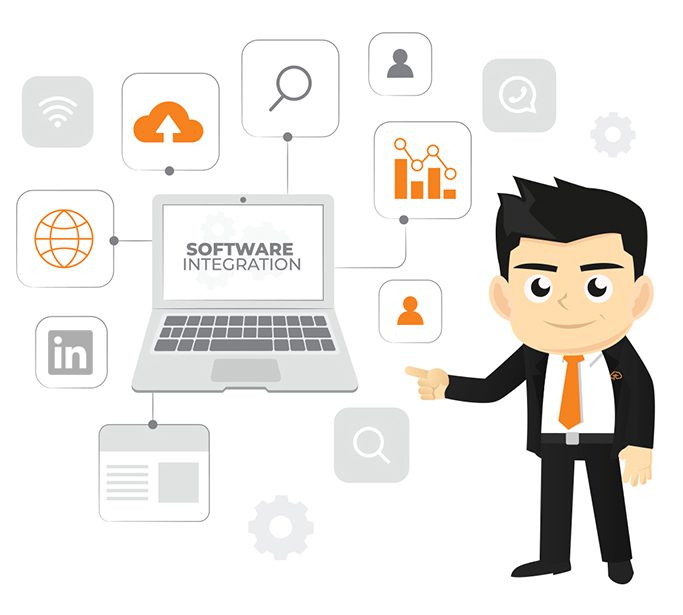 The TimeTrax Recruitment Software is a one-to-one solution that makes the hiring process easier, even if you have a very lean organization. It will help you save time and money by assisting you in finding the best candidate in the most reliable and cost-effective manner. Most recruitment software offers a number of automated tasks:
Job placement
Candidate sourcing
Tracking of applicants
Integration of third parties
Analytics and reporting capabilities
TimeTrax Recruitment software has a list of additional features as follows:
Job Ad posting
Job Ad display
Resume Entry by Candidate against Job Ad display
Resume Entry by Admin
Resume Review by HR
Resume shortlisting by HOD or any other Department Representative defined on Job Post
Hiring Reason Setup
Interview Type Setup
Interviewer Setup
Venue Setup for Interview
Call for Interview
Notification Email to the candidate for Interview Timings and Address Map
Notification Email to selected Interviewers for Interview Timings
Interview Evaluation entry by the interviewer using ESS
Interview Evaluation Review by HR
Employee Creation
Advanced Features of TimeTrax Recruitment Software:
Career Level Setup
Question/Answer setup
Designation wise Job Description Setup
Personnel/Hiring requisition request
Head count budget validation
Personnel/Hiring requisition request
Approval based on defined workflow
Job Ad posting against approved Hiring requisition
Job Ad posting approval based on defined workflow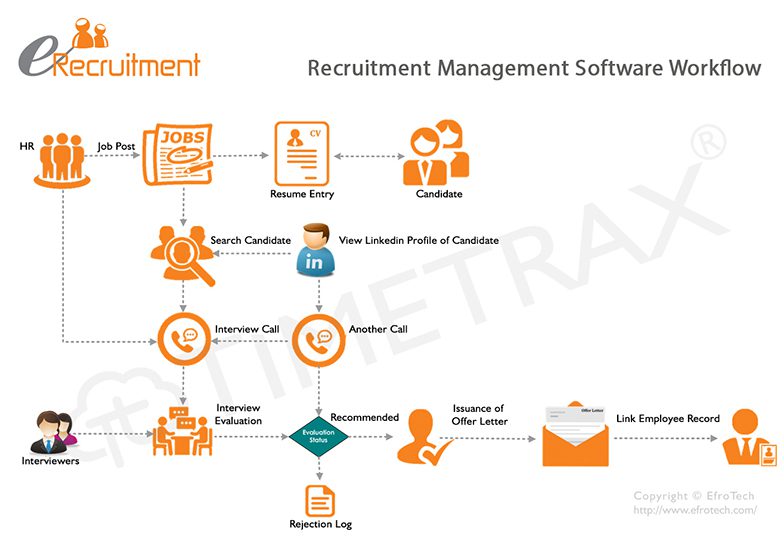 However, only a few encompass analytics and reporting capabilities to improve your hiring process.
How TimeTrax Recruitment Software is beneficial for you?
Improve recruiter's performance & speed up the recruitment process
Improve recruiter's productivity and enhance visibility
Grow your database
Reduce administration work
Improve recruitment quality
Cost-effective
Improve communication
Secure sensitive data
Minimize paperwork
Allow transparency
Follow these steps to save time, stay focused and choose the Best Recruitment Software that perfectly suits your needs.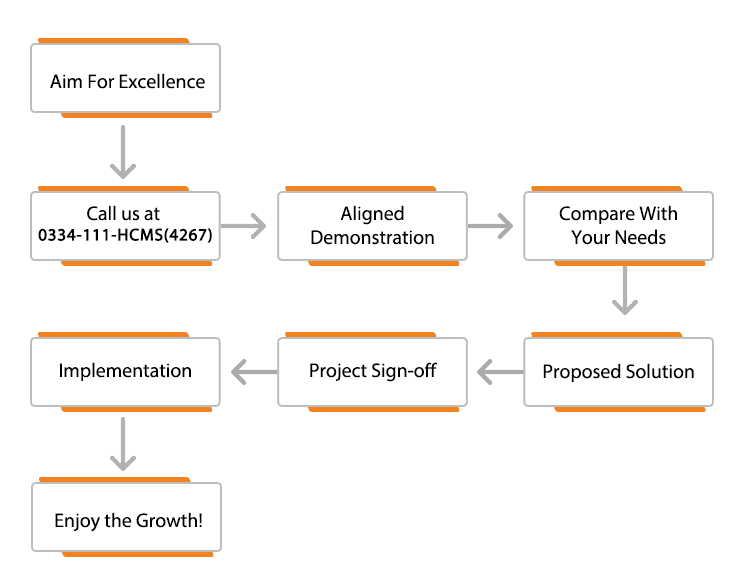 Now sit back, relax and enjoy your progress, with TimeTrax Recruitment Software!